A Family Tradition Since 1956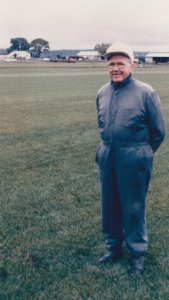 To get a true sense of DeBuck's Sod Farm of Wisconsin and our history, we need to go back to May 1, 1943 when Leo and Eleanor DeBuck were married. They raised vegetables on their farm in Mt. Clemens, Michigan. In 1956, Eleanor gave birth to twins, their 6th and 7th children. She told Leo that she had her hands full with seven children and that he would have to find a way to replace her in the vegetable fields. They had just moved into a larger home with a very big front yard, needing to be seeded. Leo was surprised at the mill's price for grass seed. The mill owner encouraged Leo to plant the grass and he would buy the crop from him. That was Leo's first field of sod. The DeBucks transitioned into raising sod in 1957, and expanded the operation by buying a muck farm in Davison, Michigan in 1966.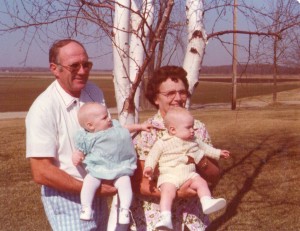 In 1958 their 8th child was born increasing Leo and Eleanor's family to five sons and three daughters. All five sons followed Leo into the sod business. Leo helped each son branch out to establish their own sod farms, and they now supply sod in three states: Michigan, Wisconsin, and New York.
Dave, the fourth child, and middle son of Leo and Eleanor went into business with his younger brother Alan by buying the business that Leo had started in Davison, Michigan in 1983.
In June of 1987 Dave and his wife Debbie moved back to Mt. Clemens, Michigan and rented the original sod farm from Leo, expanding the business. It didn't take long before Dave's business outgrew the location in Mt. Clemens, and he founded DeBuck's Sod Farm of Wisconsin in 1989 by purchasing a vegetable muck farm in Delavan. In the summer of 1990, Dave and Debbie and their four children made the move from Michigan to Delavan.
Today there are four remaining sod farms. Leo's grandchildren are taking the businesses to the next level with new technologies that would amaze their grandfather. At DeBuck's Sod Farm of Wisconsin, Dave's second child and only son, Ryan, has been farming alongside his father since he was able. Ryan and his wife, Joleen, are working hard to achieve Ryan's dream of taking over DeBuck's Sod Farm of Wisconsin from Dave and Debbie.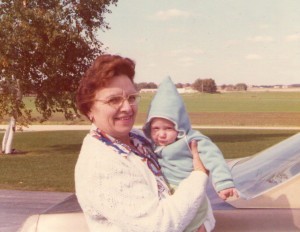 From simple beginnings walking behind a sod cutter and rolling each sod roll by hand, to using computer aided sod harvesters that cut, roll, and stack each pallet of sod, the dedication at DeBuck's Sod Farm has always been to provide the best sod, in the best fashion to the market.